Click On The Amazon Banner Below Before You Order Anything From Amazon.
Doing this helps to cover our forum server expenses. This does not effect what you order from Amazon at all. To sum things up, Amazon gives us up to 6% in commission. If you have and ad blocker, click this message to be linked to Amazon. It works the same way. ~Thank you for your support of Upstate4x4.com

01-16-2014, 10:07 PM
Dmiller
Senior Member


Huntersville, NC
Posts: 346
Joined: Jul 2013
Reputation: 0
RE: Moab, Utah 2014 Prep
Been so busy working on the truck I forget to post progress up.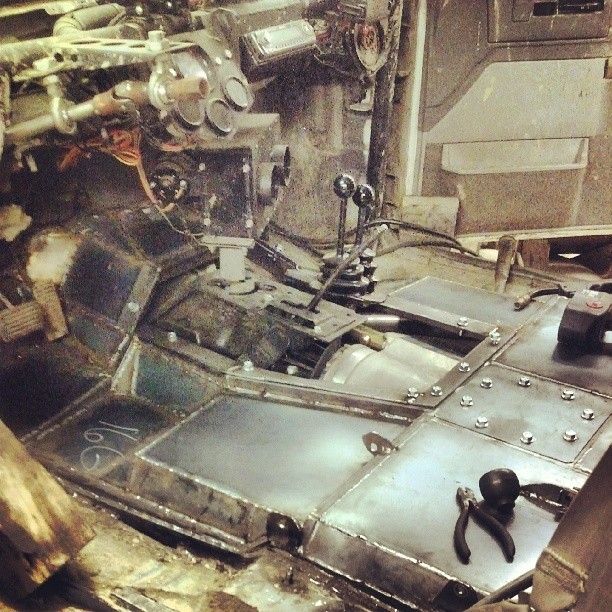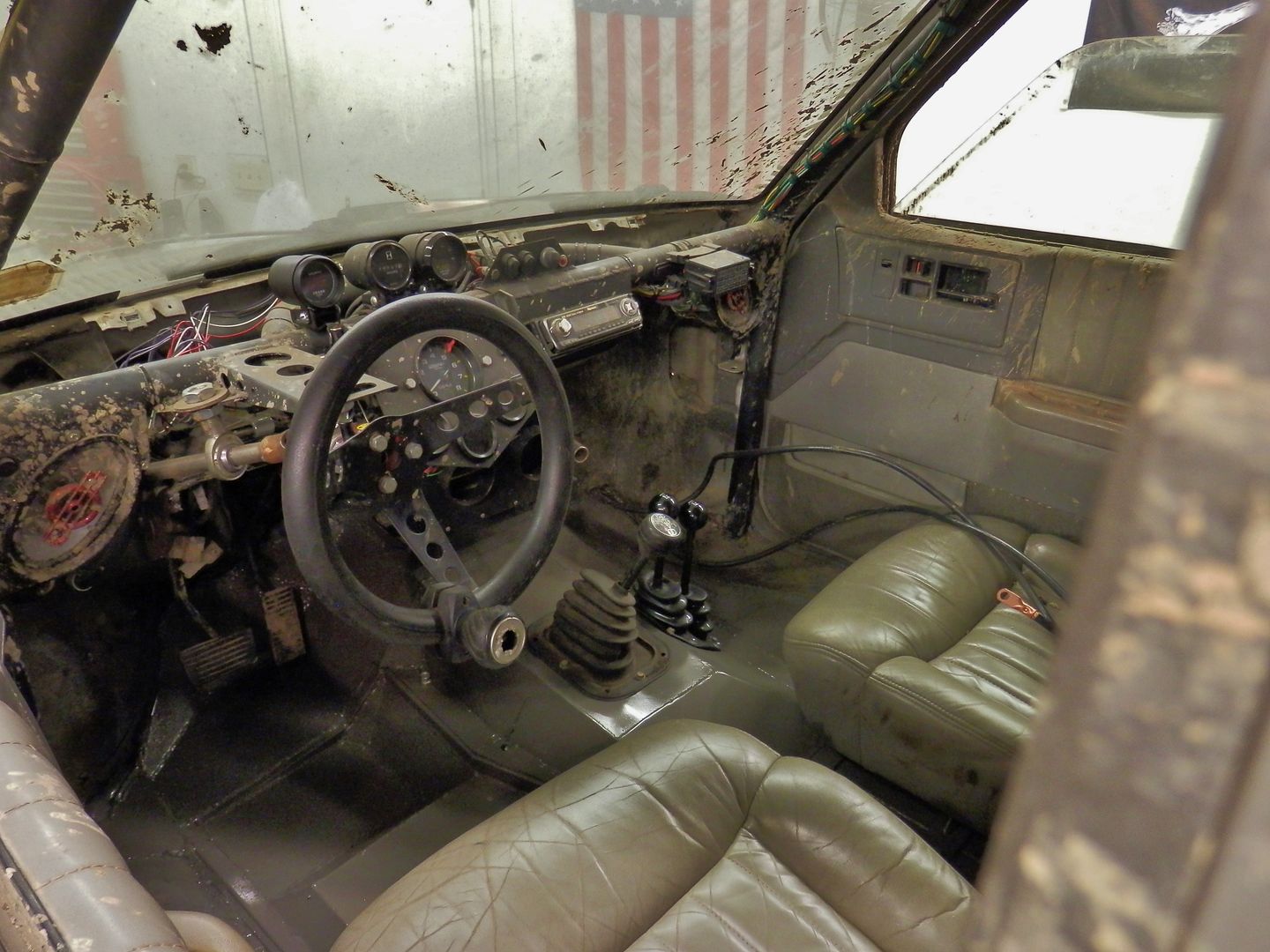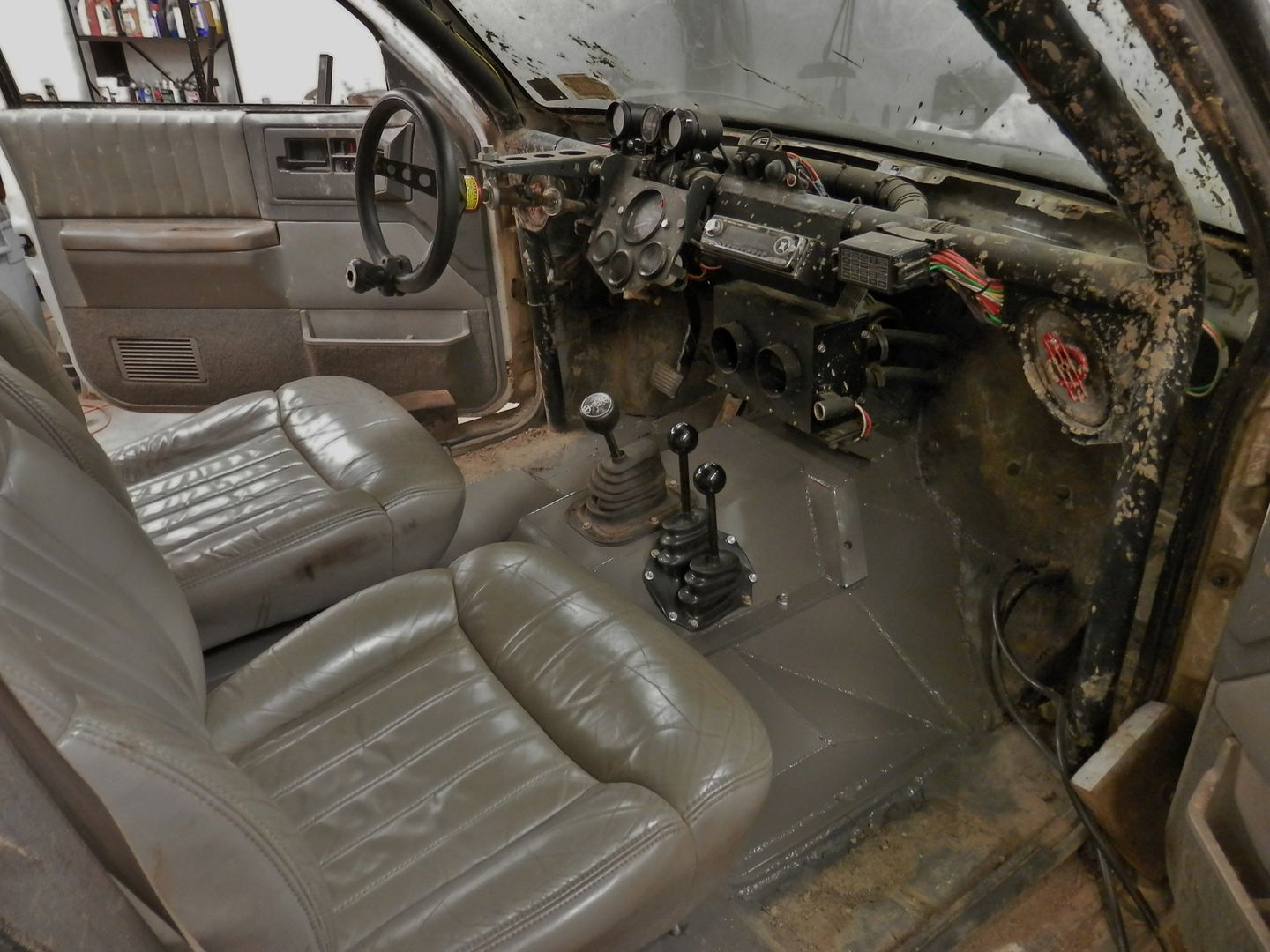 01-19-2014, 06:35 PM
Dmiller
Senior Member


Huntersville, NC
Posts: 346
Joined: Jul 2013
Reputation: 0
RE: Moab, Utah 2014 Prep
lol thanks man, its hard when I have facebook, s10forum, and this forum to post. I end up reposting the same things on different sites.... I usually end up slacking on one. But on another note this was more about the MOAB trip than my build, but I need my truck to be running to actually go!!! so its kind of important...
anywho... its running!, its moving!, its ready to rock n roll! now I just need to figure out my towing situation...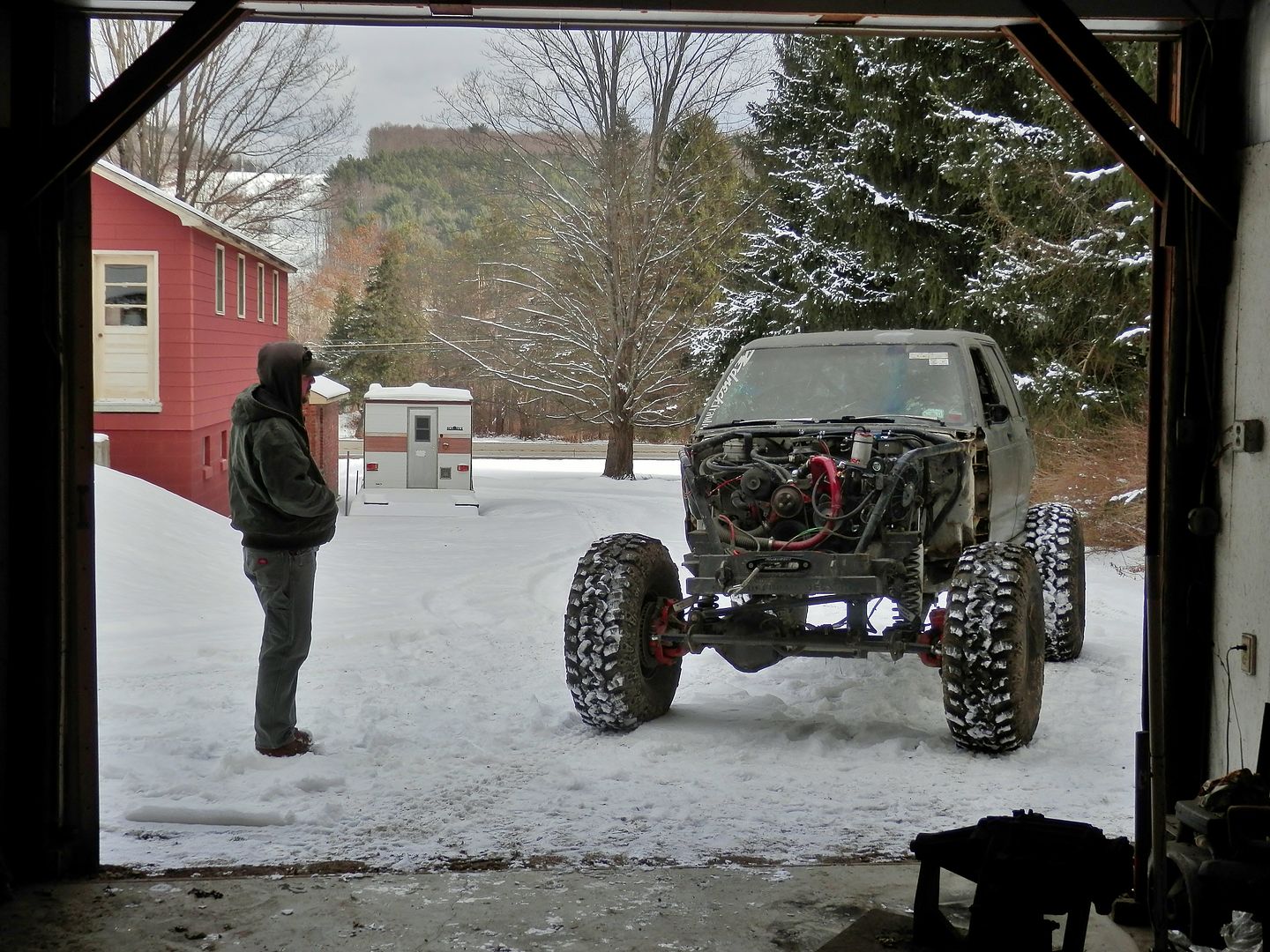 01-19-2014, 07:45 PM
Dmiller
Senior Member


Huntersville, NC
Posts: 346
Joined: Jul 2013
Reputation: 0
RE: Moab, Utah 2014 Prep
yeah big rigs a no go.... after all the work we put into it and all the hassle we went through, NY DMV and NY DOT / US DOT having contradicting regulations, the only legal way would costs us around $2500 a year to insure and register... and there's more BS that goes a long with it..... DMV saying we have to have DOT numbers....DOT saying we don't lol..... theres so much grey area its awful.... we tried every attempt possible and its just not going to work out. We plan on selling it in the spring sadly (unless I start hauling for pay).

New plan is to get an auto loan and buy a duramax. Of course that's completely reliant on interest rates and what the bank has to offer. UGH, its a pain in the ass...its sad that im doing all of this JUST so I can haul my buggy...


Last resort..... selling my camper and trailer...buy a small trailer just enough to fit my buggy on, and get a 2500 to haul with. Of course, this would change my MOAB plans completely. If I cannot for some reason get a duramax..the trips pretty much off... I planned on saving a ton of money by pulling the camper and using that to sleep in... that saves us 12 nights of hotel room costs!



I am just disappointed by the entire ordeal.... on top of that, I cant get enough time off of work to get to the bank and even talk to an loan agent. and there is many other responsibilities I need to be taking care of as of right now that have nothing to do with my obsession with wheeling. So, having the buggy actually working and running is a HUGE accomplishment...Still have a bit of work to do on it...but being able to play with it will take my stress off...and now I can focus on other things.

---
PS, word of the wise. KEEP IT SIMPLE.

for right now, I still have my fathers small bumper pull trailer to haul with.., and I have a few buddies that have some trucks I can borrow If need be..so wheeling outside of my backyard isn't a big deal... its more the Utah plans that are kind of messing with me right now. If it wasn't for that I wouldn't be so stressed out.. but going to one of the wheeling meccas with my fellow S10 enthusiasts would be once in a life time.
01-19-2014, 10:01 PM
RE: Moab, Utah 2014 Prep
Just some advice. Find some local race car owners that haul with big rigs and see what they're doing. I know all the ones I saw in AZ just put "Not For Hire" on both sides of the truck and they could avoid all the DOT BS. You would think NY would have something like that too. However the insurance is another issue all on it's own. I sold my stepvan that I moved here in because of the cost of insurance. It was going to cost me about the same as you were quoted just to have it sit on the side of my shop most of the year.
---
Alvarez Metal Works
Click here to visit me on Youtube
Click here to visit me on Facebook

Check out Roark Supply @ www.roarksupply.com
For a

10% discount

on your entire order use

Coupon Code: Metal
01-20-2014, 09:06 PM
Capria
Member



Posts: 126
Joined: Nov 2013
Reputation: 2
RE: Moab, Utah 2014 Prep
Dmiller, I'll ask my buddy a few questions about getting the truck all legal. He owns a trucking company and he also has some personal big trucks that don't run DOT numbers.
01-21-2014, 12:18 PM
Smithy
Upstate4x4 Admin



Posts: 1,184
Joined: Sep 2013
Reputation: 12
RE: Moab, Utah 2014 Prep
Meh, just drive the S10, more fun that way anyway, lol.


If registering the truck doesn't work out, you could rent an RV and use the bumper pull trailer.
---
01-26-2014, 09:37 AM
Dmiller
Senior Member


Huntersville, NC
Posts: 346
Joined: Jul 2013
Reputation: 0
RE: Moab, Utah 2014 Prep
did that, and that, and that lol.... I am not kidding when I have tried EVERYTHING! haha...
The guys still running the rigs for haulers either have had their insurance for years... (once a policy has been in place, they cannot drop you unless you cancel.) or they have a tractor that was converted by an RV company. One of the local guys had to cancel his 10 year insurance policy and tried reinsuring a year later and wasn't allowed to because of the new insurance policies. The rules of changed and I have tried EVERY insurance company.
Mind you, we already converted the tractor to an RV by NYS standards and that all was fine and dandy....but insurance screwed us. there's only a few states left that have insurance companies that allow home built RV/tractors.
Now, when you convert to an RV, you have put the total weight including tongue weight... so we changed our title to 25900 to stay under 26k and made it into an RV. But then when the RV thing didn't go through we had to change it back... the only problem is.... if you run without DOT #'s (for personal use only), you have to put the combination weight in just like an RV. BUT, since we were making the truck into a flat bed to haul one jeep on the back, and then haul the trailer....our truck and tongue weight were greater than the weight legal to run without DOT numbers...
The only way to get around certain things is LIE. and even if we were to lie which can end up with big penalties , to add on top of all this, DMV was saying that any vehicle over 10K had to get DOT #s anyway..... even though DOT doesn't enforce this, NYS DMV does....
The only way to stay legal is to run DOT, pay road tax, and buy some apportioned plates.... hence where I came up with $2500 a year (or more).
The guys that have "not for hire" are either from a different state, or have had an insurance policy set in stone for years. Or, they have smaller toters that don't have to run DOT numbers and have had them on road before this new NYS law changed.
Lets put it this way, if we could have gotten insurance for it being an RV, I would have already been driving it!
---
anyway...
it doesn't matter what rig you have... you have a tractor that looks like a tractor, you're stopping at DOT stops. If they don't want to bust your balls...they wont...but if they do...you could be there for hours. There is still so much grey area that tickets could be written that could be incorrect. Sure you could drop them, but again, TONS of hassle just to go play lol.
The other thing is....its not 4x4. We already got the truck stuck once going off the driveway. Since winter wheeling is my biggest season (except for this year), itll be harder going to these tight places. I have chains...but it takes about 15 minutes (with my auto air jack) to put on one chain.... so that's 1 hour of chainging up...and probably 30 minutes of de-chaining.
Also, with the load we have...itll get 7mpg... so not only are we paying that ridiculously $$ to keep it on the road...the mpg sucks to begin with. When we convereted to an RV, our insurance was $300 every 2 years??????... I can bite 7 mpg no problem! but when our price is now $5000 for 2 years... there's just no point.
needless to say, I have a beautiful hauler that has been inspected and worked on ( parts been replaced and ready to work!) and shes going up on craigslist as soon as we get the title back from Albany saying its a tractor again.
---
(01-21-2014 12:18 PM)

Smithy Wrote: Meh, just drive the S10, more fun that way anyway, lol.


If registering the truck doesn't work out, you could rent an RV and use the bumper pull trailer.
I have yet to find a class C that can haul over 7000 lbs, but it doesn't mean they don't have them. Ill keep that in mind Smithy

User(s) browsing this thread: 1 Guest(s)